PROSECCO D.O.C MILLESIMATO
IDEAL AS AN APERITIF AND DURING THE WHOLE MEAL
Grape variety: Glera
Type of Wine: Sparkling
Appearance: Light straw yellow with fine and persistent perlage
Aroma: Dry and pleasantly fruity
Alcohol level: 11% VOL
Best Serving Temperature: 7°-8° C
Serving Suggestion: Ideal as an aperitif and during the whole meal
Formats: 75 cl
PRODUCT / Provenance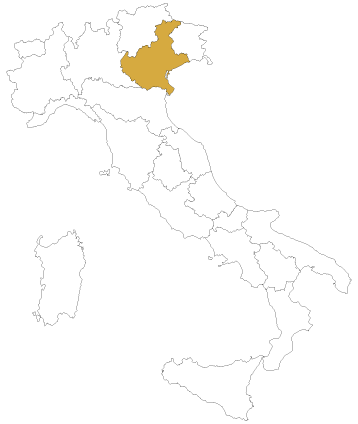 GLASS

The Magic of Halloween
There are many different varieties, shapes, colours and flavours; you can find them in autumn and winter, but certain types peep out from the ground even in the summer.
If you don't appreciate their sweet taste, you can always conserve them by transforming them into a rustic ornament for the house or garden. However, if you find yourself with a pumpkin to hand at this time of year, close to Halloween, then it will be the little ones in the family who have a few ideas as to how to put it to good use.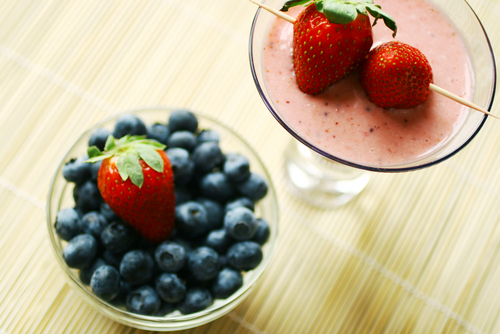 Exotic Smoothies
They are fresh, colourful, refreshing, low in calories and rich in vitamins: what better option is there on "the market"! Smoothies have become very popular both in the UK and the rest of the world. Prepared with fresh fruit and vegetables the only requirement is a blender!
The possible combinations and variations are almost infinite, and even if the "rule" states that milk or ice shouldn't be added, we can't exclude that option, or even that of including frozen or dried fruits and yoghurt. And for those who want to "risk" the addition of a touch of sparkle, add a splash of Prosecco Doc from Canti.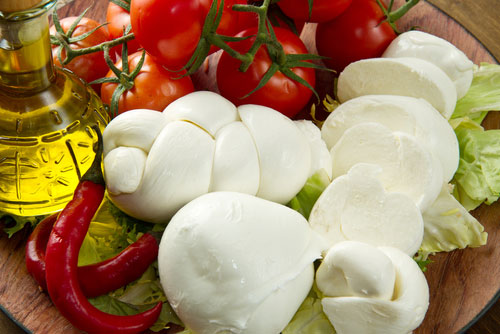 Mozzarella Bufala: a White Delight
They use their thumb and forefinger in a precise and very decisive movement that only artisans are able to master: in this way the real mozzarella di bufala campana was first created by rolling the cheese through the hands.
Production is still restricted to the provinces of Caserta and Salerno – the territory in which water buffalos were first brought into Italy by the Normans – but today mozzarella di bufala is consumed worldwide. At least that is what its admirers would like to see, even if production capacity isn't great enough to supply such a vast area.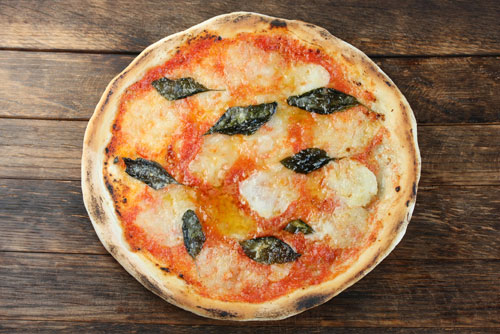 As simple as Italian pizza!
Flour, yeast and water…could there be anything simpler? Light, fluffy and fragrant, pizza is one of the best known Italian dishes, with fans all over the world.
It started life as a type of focaccia that was produced by the Egyptians, Greeks and Romans. However, it was the great gastronomic tradition of Naples that made pizza the "Queen of the table", and Naples is still today the rightful home of "real" pizza.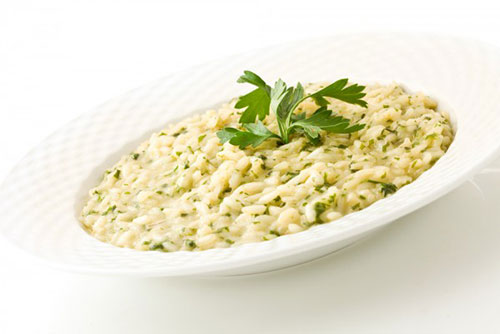 An unusual risotto
Whether the principal objective of the evening is a dinner with friends, drinking a toast to important news or simply spending a few hours in good company, there often a strong desire on the part of the hosts to impress even the people dearest to them with their culinary skills.
Here is a curious yet engaging idea, ideal for an early winter evening: it was put forward by the 1 Michelin Star chef Fabrizio Ferrari (restaurant Roof Garden in Bergamo), who, in dreaming up this recipe has tried to make everyone happy: the hosts, who can present their guests with a dish inspired by the best of Italian traditions, simple yet unusual, and the guests, who cannot but be impressed when presented with such an original recipe!