PINOT GRIGIO BRUT
IDEAL AS AN APERITIF OR WITH SEAFOOD AND SHELLFISH
Grape variety: Pinot Grigio
Type of Wine: Sparkling
Appearance: Soft buttery yellow with fine persistent bubbles
Aroma: Fresh on the nose, floral overtones with a mineral finish.
Tasting Note: Pear drops with crisp acidity, a lightly aromatic taste.
Alcohol level: 11.5% VOL
Best Serving Temperature: 8-10°C
Serving Suggestion: The perfect aperitif or serve with canepés or seafood starters
PRODUCT / Provenance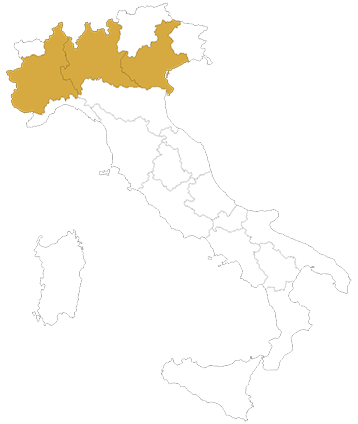 GLASS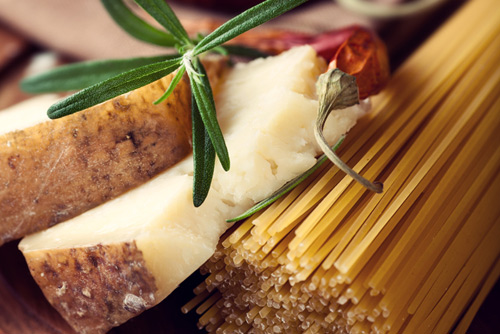 Pecorino In Its Many Forms
It ranges from a milk white to an intense straw yellow, its flavour can be sweet, aromatic and even tangy, it is soft and crumbly, although more matured cheeses have a firmer texture, and it makes perfect flakes.
Pecorino is one of the oldest Italian cheeses, it is produced in various regions on the peninsula and each regional variety has its own characteristics. The best known is pecorino sardo: a white cheese, sometime with added spices, produced from sheep milk in the provinces of Cagliari and Nuoro in Sardinia. Equally well known is the pecorino toscano produced in the area of Crete Senesi and Chianti, and lastly there is the more seasoned pecorino romano.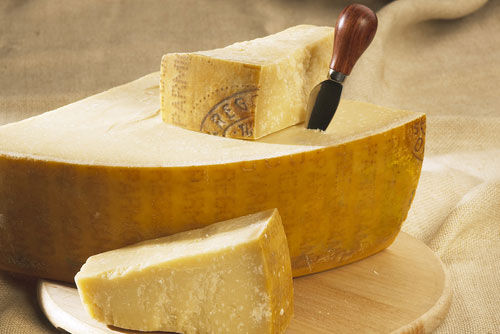 Parmigiano Reggiano: a versatile ingredient
In order to see how it is maturing, it is "hit" with a special hammer to ensure that there aren't any imperfections: real parmesan – Parmigiano Reggiano – is carefully tended, down to the smallest detail, throughout the entire production process.
Made by combining the milk produced from milking first in the evening and then again the following morning, this hard, flaky, grainy cheese, is matured for at least twelve months.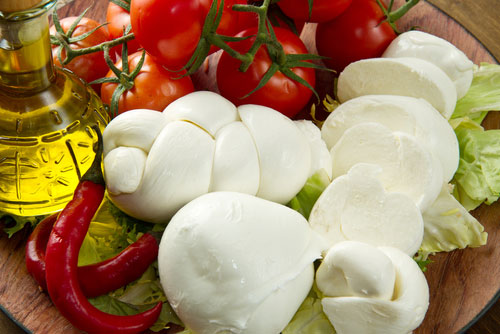 Mozzarella Bufala: a White Delight
They use their thumb and forefinger in a precise and very decisive movement that only artisans are able to master: in this way the real mozzarella di bufala campana was first created by rolling the cheese through the hands.
Production is still restricted to the provinces of Caserta and Salerno – the territory in which water buffalos were first brought into Italy by the Normans – but today mozzarella di bufala is consumed worldwide. At least that is what its admirers would like to see, even if production capacity isn't great enough to supply such a vast area.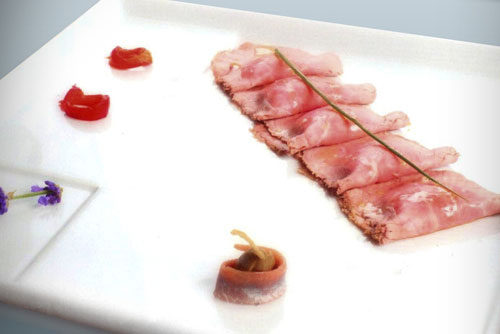 Parmigiano Reggiano: a versatile ingredient
Feeling like serving something special this Easter? Here is another deli from the "Dream Cuisine" of Massimo Camia (Head Chef at Harrods): a delicate veal based dish!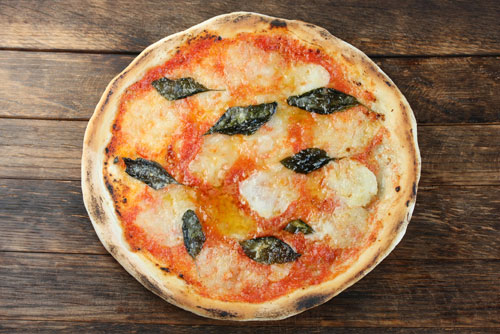 As simple as Italian pizza!
Flour, yeast and water…could there be anything simpler? Light, fluffy and fragrant, pizza is one of the best known Italian dishes, with fans all over the world.
It started life as a type of focaccia that was produced by the Egyptians, Greeks and Romans. However, it was the great gastronomic tradition of Naples that made pizza the "Queen of the table", and Naples is still today the rightful home of "real" pizza.