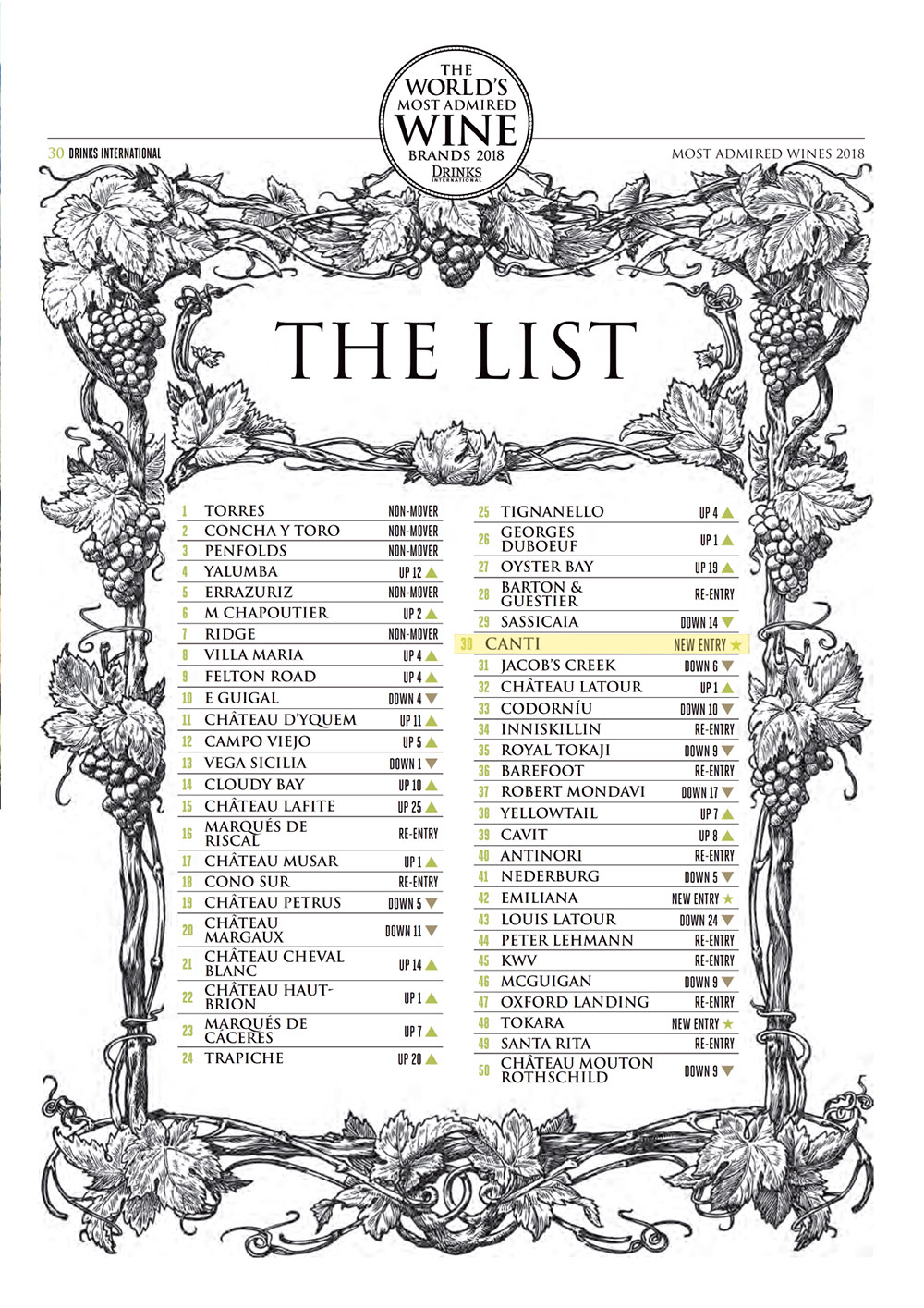 Canti into 2018 got 30 place on 50 to "THE WORLD'S MOST AMIRED WINE BRAND" awards by Drink International .
The Italian jack-of-all-trades brand has come from nowhere to bag a top 30 place in this year's Most admired rundown.
Canti is best known in export markets for its Prosecco but the umbrella brand of the Canti Collection also includes Asti and a host of other varietal fizzes, white and red premium estate wines from Gavi to Barolo, everyday still varietals, an array of on-the-go minibottles and fruit-flavoured drinks under the name Caffè Roma.
The aim is to be able to provide a wine choice for every conceivable drinking occasion and the range is constantly growing towards this end.
The Canti concept came into being in 2001 as the brainchild of second-generation family member Gianni Martini.