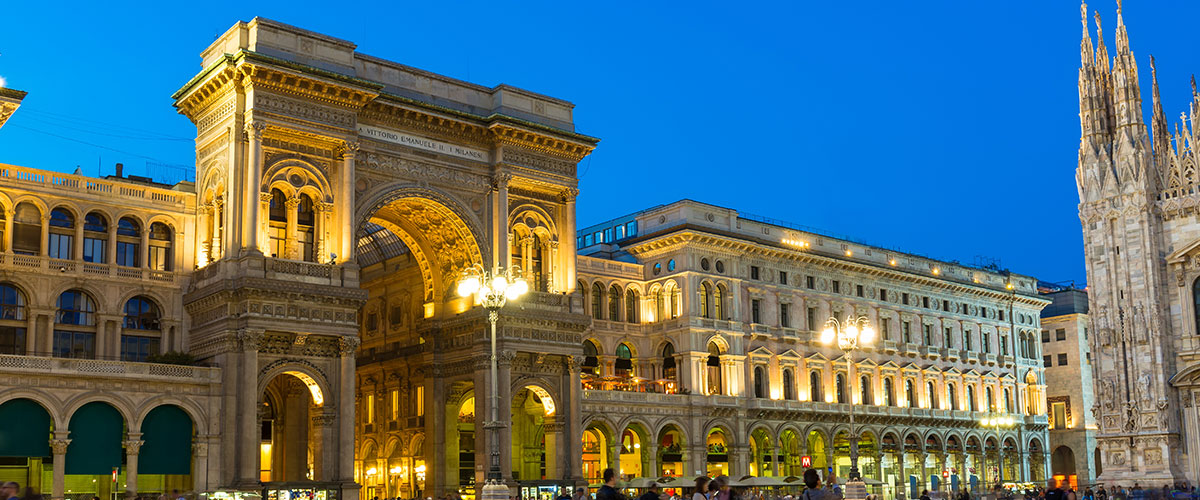 Gianni Martini, Canti's founder, is part of the Fratelli Martini Secondo Luigi Spa winemaking family. Trading since 1947 they have an impressive heritage in winemaking for Italy, across all regions. Close family ties with growers and vineyard owners developed over the decades have forged strong and faithful relationships of which we are immensely proud.
As the sun set in Spring 2001, Gianni Martini was enjoying the ambience surrounding the Vittorio Emanuele Gallery in Milan. As the pace of the day shifted between the hustle of daily commuters to early evening pleasure seekers, he was enjoying a delicious bottle of wine with friends, when suddenly he was struck by the realisation that this is what he needed to create.

He needed to produce a wine that could grace any table, and when it was opened it would evoke the passion, beauty, and ambience of everything he was seeing. In that moment Canti was born.
A year of hard work has followed. The Canti team, composed of the wine makers of the Fratelli Martini Secondo Luigi spa – the family company of Gianni Martini operating on the market since 1947 – designers, marketers, importers and ordinary people, has shaped the brand and its product lines.
Every single detail has been studied thoroughly, including the name: the brand name has to be simple, immediate and deeply Italian from any foreign culture perspective, while also able to convey the lively mood and passion typical to Italy. The name standing head and shoulders over the others was Canti that means songs or you sing, recalling the world of music, conviviality, merriness, Italian spirit. This naming excels in representing the symphony of flavours and emotions brought to life by each Canti bottle.
Canti entered the British market in 2002 with a launch campaign placed in the very same location that has witnessed its birth.  From here Canti started its adventure around the world, managing to get a stronghold in over 50 countries.
The wine range becomes every day wider, bringing together the excellence of the Italian wine tradition and the international demand, aiming at offering a perfect selection for every occasion: intriguing whites and rosè for freshness and lightness, full bodied reds and persuasive sparkling choices.
In 2011 Eleonora, Gianni's young daughter joined the Company bringing her fresh and stylish touch to the leading CANTI brand.
Faithful to its originary vision, Canti, on top of being a wine brand is the key to enter a polisensorial world of fragrances, colors, sensations and mainly emotions. In each bottle, embraced by the unmistakable design, the hallmarks of Italy tingle: passion, love, joy of being together, style, tradition and creative inspiration.