PROSECCO D.O.C BIO ORGANIC
EXCELLENCE OF THE APERITIF, LIGHT AND DELICATE DISHES
VINIFICATION: The grapes are subjected to a delicate pressing and a soft pressing to extract only the best quality must. The fermentation takes place at a controlled temperature of 16-18°C. for at least one month.
GRAPE VARIETY: Glera
ALCOHOL LEVEL: 11% VOL
TASTEv: Fresh and of great harmony with a light note of sweet almond with a slightly mineral aftertaste
COLOR: Bright light straw yellow, white and fine foam with very thin perlage
COMBINATIONS: It is the wine par excellence of the aperitif, when the menu offers light and delicate dishes can
accompany the whole meal, including dessert.
SERVING TEMPERATURE: 6°-8° C.
FORMATS: 75 cl
PRODUCT / Provenance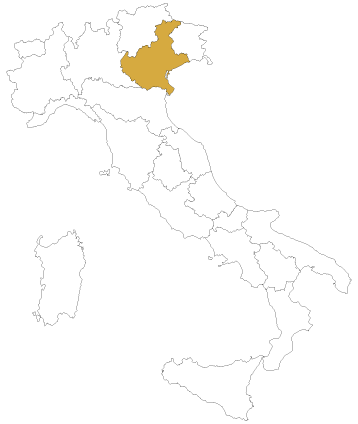 GLASS