PROSECCO D.O.C. FRIZZANTE
EXCELLENT WITH ALL KINDS OF FISH-DISHES
GRAPE VARIETY: Glera
ALCOHOL LEVEL: 10,5% VOL
FLAVOR: Ethereal, rich, spicy and well balanced
COLOR: Straw yellow with greenish reflections
COMBINATIONS: Excellent with all kinds of fish-dishes and any dish throughout the meal. Also perfect as aperitif
SERVING TEMPERATURE: 6°-10° C.
FORMATS: 75 cl
PRODUCT / Provenance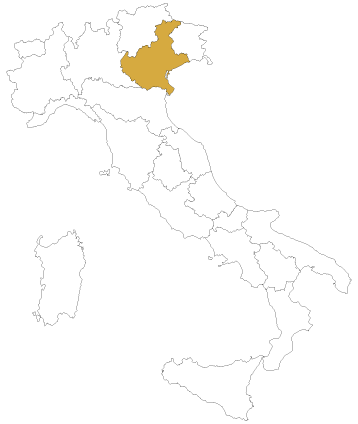 GLASS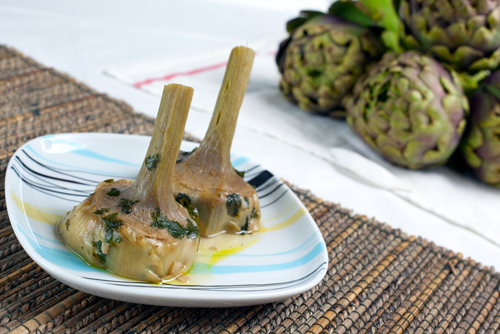 Traditional Roman Style Artichokes
In Roman cuisine the artichoke is nothing short of king. It is served throughout the year, often with meat or fish, however it has to be said that almost no dish is complete without it.
Thanks to the ancient Jewish tradition that is very strong in the Italian capital, the Roman or Jewish-style artichoke – to name but two examples – are dishes that deserve to be sampled. The recipes in both cases are simple – the main difference between them being the cooking method. Artichoke alla Romana is cooked in stock whereas the Roman Jewish-style artichoke is cooked in hot oil.