CATARRATTO-CHARDONNAY
TERRE SICILIANE I.G.T.
EXCELLENTWITH SEAFOOD, WHITE MEATS, PASTA OR CHEESE
Grape variety: Cataratto, Chardonnay
Type of Wine: Still white
Appearance: Pale, lemon yellow
Aroma: Mediterranean citrus fruits mingle effortlessly with ripe green apples with herbal notes
Tasting Note: A smooth mouthfeel from the buttery Chardonnay mixed with the fresh acidity of Catarratto
Alcohol level: 12% VOL
Best Serving Temperature: 8-12°C
Serving Suggestion: Delicious to enjoy as an aperitif, also pairs well fresh fish and shellfish with creamy sauces
Formats: 75 cl
PRODUCT / Provenance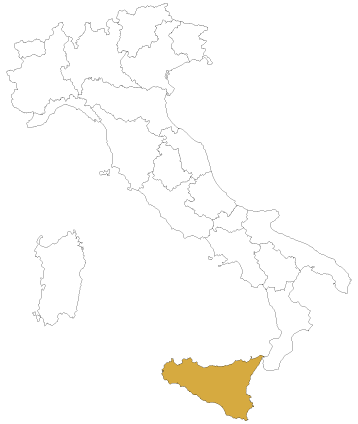 GLASS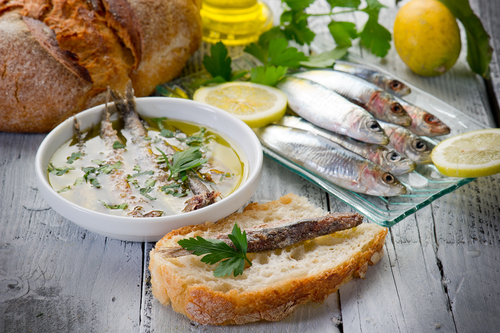 Scent of the Sea
The scent of the sea, as intense and full as only the country of Sicily can provide. Dive into the island's splendid waters, take a stroll along the beach whilst waiting for the sun to set (and the temperature to fall) so that you can dedicate yourself to a pleasurable dinner in the company of friends – perhaps a meal that makes use of all of the flavours that the island, set halfway between Italy and Africa, can bring to the table.
Now is the season to prepare sardines, a blue fish rich in vitamins and minerals and perfect for a healthy, balanced diet. Even better when they taste as good as they do when served in one of the classic Sicilian recipes such as Sarde a Beccafico.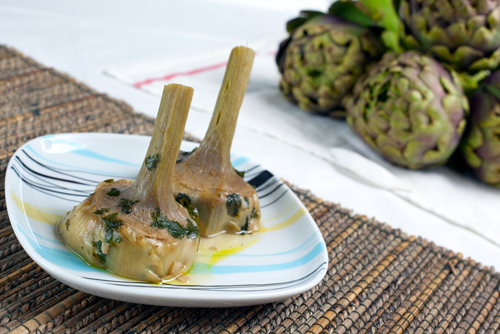 Traditional Roman Style Artichokes
In Roman cuisine the artichoke is nothing short of king. It is served throughout the year, often with meat or fish, however it has to be said that almost no dish is complete without it.
Thanks to the ancient Jewish tradition that is very strong in the Italian capital, the Roman or Jewish-style artichoke – to name but two examples – are dishes that deserve to be sampled. The recipes in both cases are simple – the main difference between them being the cooking method. Artichoke alla Romana is cooked in stock whereas the Roman Jewish-style artichoke is cooked in hot oil.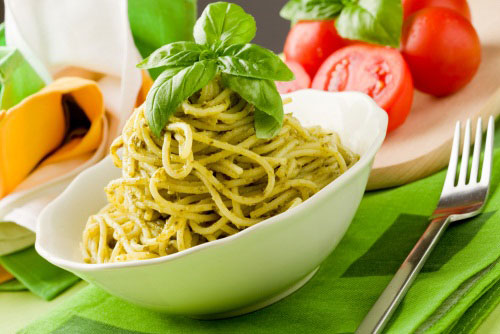 Pasta with Pesto
Pasta with pesto or even gnocchi or the Ligurian speciality pasta, trofie. The secret is actually in the potatoes and beans, two fundamental ingredients which many people neglect but which were part of the original recipe and should be cooked together with the pasta according to the Italian tradition. For a more rustic flavor make the pesto at home, otherwise it can be bought ready-made.