NEGRAMARO PRIMITIVO PUGLIA I.G.T.
IDEAL WITH RED MEATS, GAME OR CHEESE
GRAPE VARIETY: Negroamaro and Primitivo
ALCOHOL LEVEL: 12% VOL
FLAVOR: Complex. Intense ripe fruit with hints of spice
COLOR: Red tending to violet
COMBINATIONS: Ideal with red meats, game or cheese
SERVING TEMPERATURE: 16°-20° C.
FORMATS: 75 cl
PRODUCT / Provenance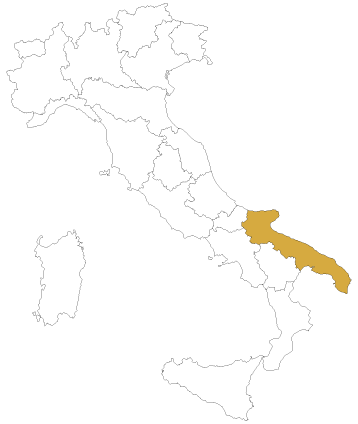 GLASS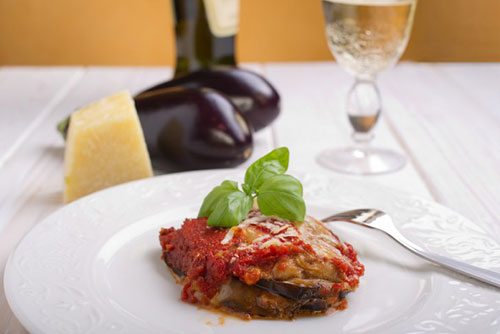 The Real Aubergine Parmigiana!
It would be possible to write an essay about Aubergine (or eggplant) Parmigiana – firstly relating to the region of its origin – which is hotly contested between Emilia Romagna, Campania, Sicilia and Calabria – and secondly regarding the real origins of its name.
Contrary to what many Italians believe, the name "Parmigiana" is derived from "Parmiciana" the horizontal slats used to make a Persian blind as this is what the slices of aubergine resemble when they are layered in the parmesan cheese.