BARBERA D'ASTI D.O.C.G. SUPERIORE
EXCELLENT WITH GAME, ROASTS AND CHEESE
Grape variety: Barbera
Type of Wine: Still red
Appearance: Vibrant ruby red when first bottled adapting to leathery garnet hues with age
Aroma: Spiced cherries and hot leather give way to subtle lavender and rosemary
Tasting Note: Aged for months in French oak this Barbera has taken on the vanilla and spice from the barrels, smoky cassis and red summer berry fruits with well balanced acidity give a fine, lingering finish.
Alcohol level: 13%
Best Serving Temperature: 18-22°C
Serving Suggestion: Full-bodied to accompany red meats and game birds. Goes well with tomato based pasta dishes
Formats: 75 cl
PRODUCT / Provenance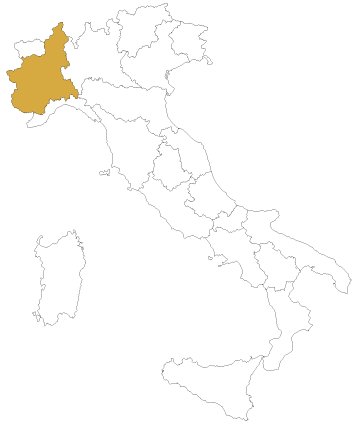 GLASS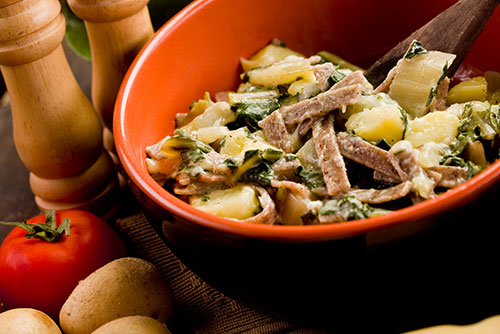 The Lightness of Pizzoccheri
Each piece is about a centimetre wide, seven centimetres long and not thicker than 2 millimetres: pizzoccheri is a type of homemade pasta and a typical dish of the Valtellina region in Italy, prepared with buckwheat flour and seasoned with abundant Casera cheese (another regional speciality), cabbage, potatoes and plenty of butter.
The name pizzoccheri seems to be derived from "piz" that means "little piece" or "morsel" or perhaps from the word "pinzare" (staple or pinch together), and schiacciare (to squash or squeeze), refering to the squashed, flat form of the pasta. Although once it was homemade, nowadays pizzoccheri is sold as pre-packed dry pasta ready to use: once the pasta is ready, and the potatoes and cabbage have been cooked, the dish is made simply by mixing the pizzoccheri in a large dish covering them with the cheese, vegetables and lots of butter.