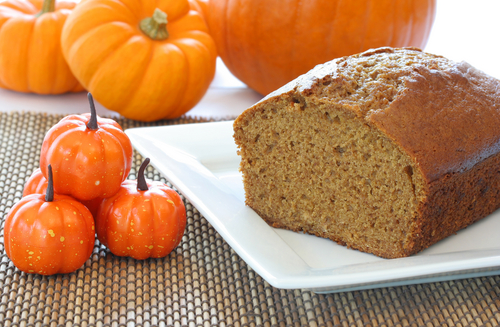 The Egyptians used them as a powerful 'drug' to fight against epidemics, yet the power attributed to them to protect the human body is timeless: spices cross religions, continents, eras and traditions.
It is not by chance that they make us think of exotic routes, distant lands, strong, intense flavors. They make us more creative in the kitchen, mixing sweet and savoury, hot and mild, bitter and sour – whether you are preparing a full menu or just a simple dish, perhaps even a dessert.
It may seem strange yet cinnamon, ginger, cardamom, cumin, saffron and vanilla are used in many recipes, often mixed with fruit, as in this Italian sweet bread made with pumpkin, orange and cinnamon.
Ingredients for 4:
2 eggs
300 grams flour
1 tablespoon of baking powder
60 ml extra virgin olive oil
500 grams pumpkin
125 ml Greek yogurt
180 ml honey
1 tablespoon cinnamon
juice and zest of one orange
2 tablespoons sugar
40 grams butter
Cut the pumpkin into chunks, leaving the peel in place, and place it in a baking dish. Sprinkle with 2 tablespoons of sugar, 40 grams of butter and a teaspoon of cinnamon. Cover with greaseproof paper and bake at 200 degrees for about 30 minutes. Remove the paper, turn over the pieces of pumpkin and cook for a further 15 minutes. When cooked, remove the peel and purée with a potato masher.
Leave to cool and then add the eggs, olive oil, yogurt, orange juice and honey. Mix well and then add the sifted flour, baking powder, orange zest and cinnamon.
Pour the mixture into a backing dish lined with greaseproof paper and bake at 165 degrees for 35 minutes. Let cool in the dish for half an hour before serving with tea or a glass of Canti Asti DOCG for a truly international brunch.