GAVI D.O.C.G.
IDEAL WITH FISH, RICE AND WHITE MEAT
GRAPE VARIETY: Cortese from the Gavi area
ALCOHOL LEVEL: 12,5% VOL
FLAVOR: Fresh, mineral, dry, soft and persistent
COLOR: Bright pale straw colour with greenish hues
COMBINATIONS: Excellent as an aperitif. Ideal with fish, rice and white meat
SERVING TEMPERATURE: 8°-12° C.
FORMATS: 75 cl
PRODUCT / Provenance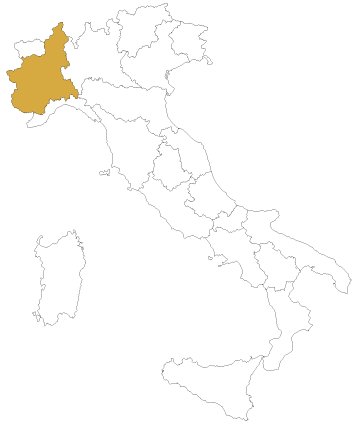 GLASS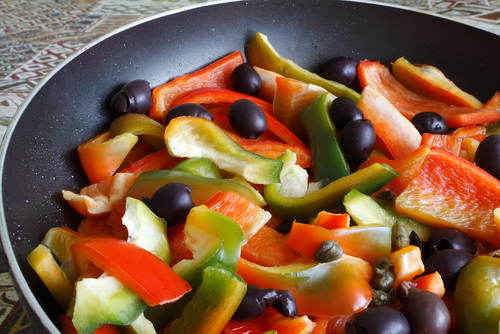 Mediterranean Peppers
Hot, rich and spicy: peppers, fruit of South American origins (Brasil) first arrived in Italy in the 1700's and since then have become an essential part of traditional Italian cooking.
Thanks to the bright colours (green, red and yellow according to origin and maturity) and fresh, versatile flavour, you'll find peppers both in the recipes from the North of Italy, such as in its "piedmontese" version served with "bagna caoda" (cream made with garlic, olive oil and anchovies) and in recipes from central and southern Italy such as spicy dishes like caponate (a Ratatouille-likevegetable dish) or peperonate (sliced peppers cooked in oil, with onions and tomatoes).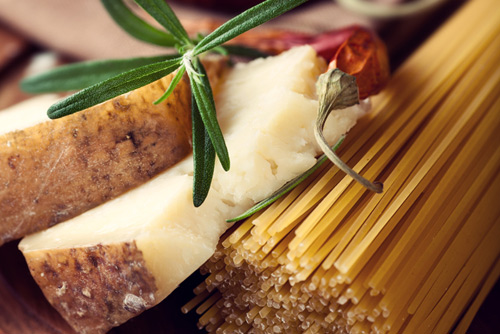 Pecorino In Its Many Forms
It ranges from a milk white to an intense straw yellow, its flavour can be sweet, aromatic and even tangy, it is soft and crumbly, although more matured cheeses have a firmer texture, and it makes perfect flakes.
Pecorino is one of the oldest Italian cheeses, it is produced in various regions on the peninsula and each regional variety has its own characteristics. The best known is pecorino sardo: a white cheese, sometime with added spices, produced from sheep milk in the provinces of Cagliari and Nuoro in Sardinia. Equally well known is the pecorino toscano produced in the area of Crete Senesi and Chianti, and lastly there is the more seasoned pecorino romano.